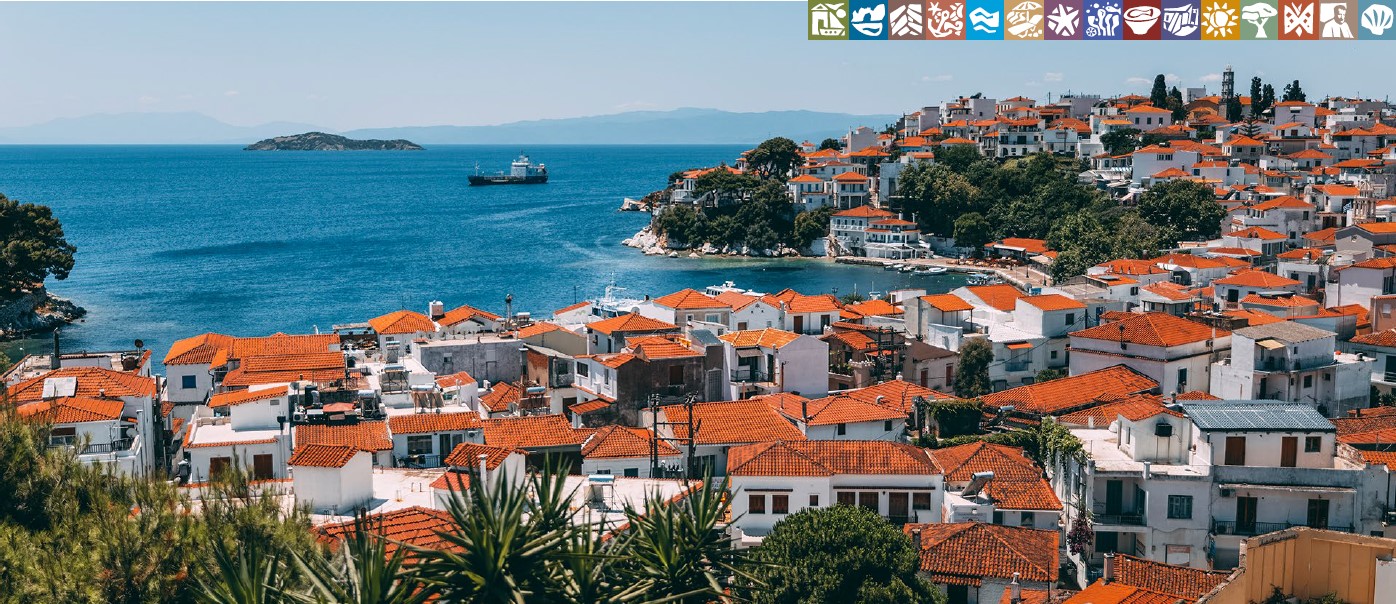 Historical Centre
The town of Skiathos, the only town and at the same time capital of Skiathos island, is located on the southeast part of the island, on a calm bay/port split in two by Bourtzi island and it's extremely busy during the summer.
The big natural port of today's town, ideal due to its shape
and south orientation, played a fundamental role in shaping
the island life throughout the years.
It's a relatively new settlement, built in 1829-1830 at the place
where the ancient town of 800b.C. stood, on top of two hills
on the seaside. The town was completely bombarded by the
Germans at the end of the Second World War and was hastily
reconstructed, maintaining though its character, colour and
unique vividness.
The Skiathian folk architecture, which becomes rarer to spot
as time goes by, isn't exactly of an islandy nature: it constitutes
a mixed picture of an island and a Pelion village, combined
with neoclassic elements. Throughout the North Sporades
in general, the architecture is simple and functional and
has nothing to do with the one of the Cyclades. Of course, all
these elements are filtered through the temperament, the
preferences and needs of the residents.